Facebook Connect on Thursday October 28th
Facebook's annual tech conference, Facebook Connect, is set to launch on Thursday October 28 with the Keynote featuring Mark Zuckerberg starting at 10:00 AM (PT). You'll also be able to watch the video with other people in VR via Venues (Beta Early Access).
Join Mark Zuckerberg and other Facebook executives as they share the vision for the metaverse—a place of new immersive experiences and the next evolution of social technology

Facebook Connect 2021 Keynote
In past years, these conferences are when all the juicy news about what Facebook and Oculus has been working has been unveiled. Prior to 2020 these conferences were called Oculus Connect. These keynotes generally talk about new possibilities and paths in VR development, upcoming game releases, and are also when the big hardware announcements happen.
Past conferences heralded the announcement of the Oculus Go (2017), Oculus Quest (2018), Quest hand tracking and Facebook Horizon (2019), and the Oculus Quest 2 (2020). Hopefully this year we'll be hearing about the next generation in development, whether it be called the Quest 2 Pro, or Quest 3.
I'd be sure to watch the Zuckerberg keynote, and also the talk with John Carmack at 2:00 PM (PT). Carmack is always a great speaker, and a wealth of information on gaming and VR.
Speculation on a big reveal for the next gen headset
A recent thread from Twitter user @Basti564 reveals videos pulled from Seacliff's (development codename for Quest 2 pro) firmware that may display some interesting things about the next generation of Oculus Quest.
Perhaps the first thing you'll notice is the new head strap. If these videos accurately represent the next generation of Oculus' hardware, it appears they've gone to a more solid halo type strap. This somewhat resembles the Quest 2 elite strap–which unfortunately had a reputation for breaking when first released. The strap seems to incorporate a pack at the back of the head which holds some part of the hardware, perhaps a battery, and balances the weight load. This could be a huge improvement over the front-heavy Quest 2's adjustable elastic strap.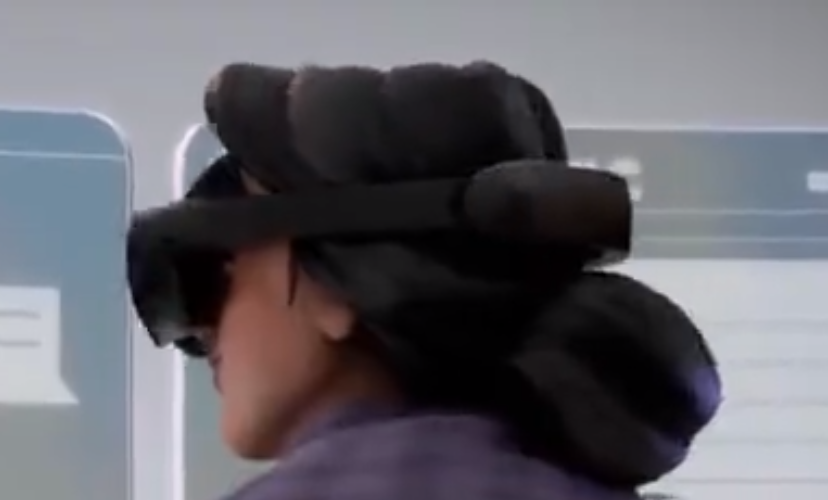 Of the more interesting things you'll notice in the stylized animated videos, the controllers are a real attention grabber. It seems that Oculus may have dropped the tracking rings, and implemented a wireless charging dock. That could mean no more swapping batteries in the middle of your gaming session.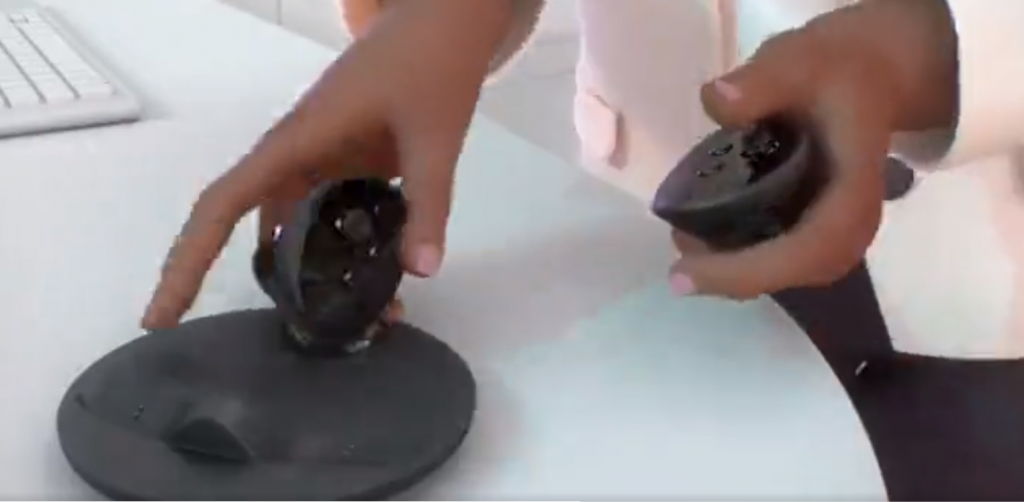 I'm hoping these controllers will have a long battery life. When I was playing VR games quite a bit, it was necessary to have 2 sets of rechargeable batteries that I could swap whenever I got the dreaded low battery warning.
You may also notice the controllers being used in unique new ways. In the video one character holds the controller like a marker or pen to draw in the air and interact with a virtual screen.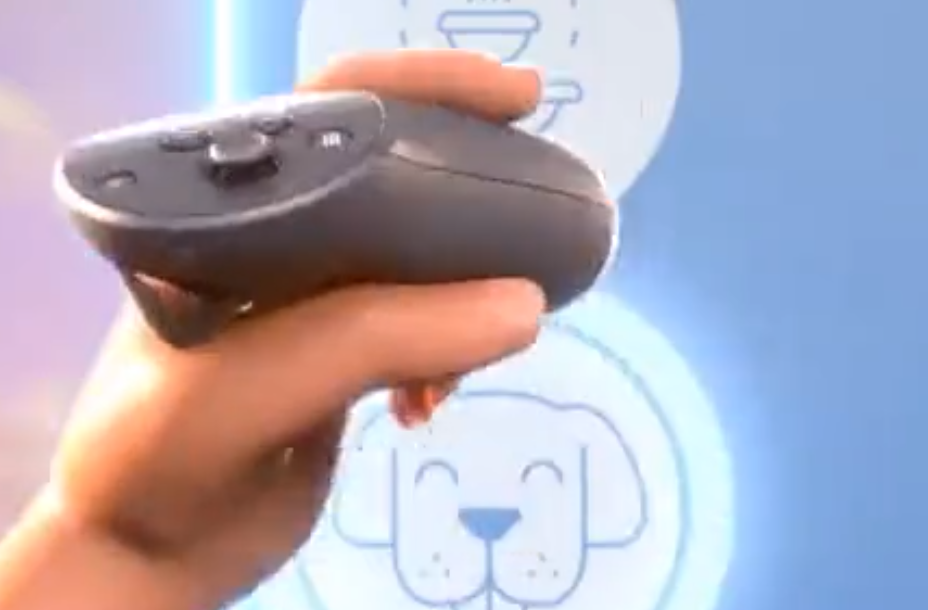 What else is on the horizon
One more interesting thing @Basti564 shared in his thread is this PDF of a patent application filed by Facebook.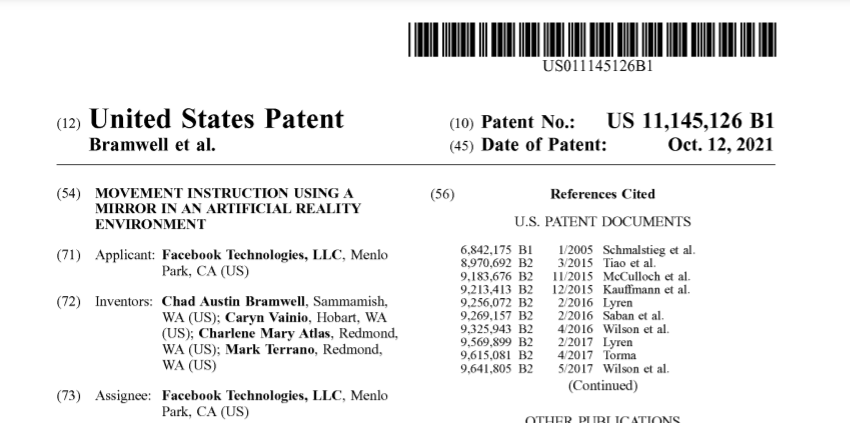 You'll notice it's about using mirrors with artificial reality. Skimming the patent there seems to be several possible applications for using a mirror or reflective surface in combination with a VR headset. One simple use would be to use a mirror to allow for full body tracking, but that's just the beginning. The included summary discusses possible AR application, projecting an overlay of clothing or other content onto the user or their environment. There may be fitness or training applications with the example of dance instruction. Also mentioned are potential teleconference applications, wherein all participants are displayed in the mirror.
There's a lot to look forward to as VR and Oculus continue to expand and evolve. I'm excited to see what big announcements are actually revealed on Thursday. What are your thoughts? What do you hope to see in the future of VR?