Facebook has acquired another popular VR studio, Ready at Dawn. RAD is the development team that created the AAA VR game Lone Echo. They also created the free, multiplayer VR sport game Echo Arena—kind of a mashup between ultimate Frisbee and the zero-G training matches in Ender's Game—which showcased both games' amazing zero-gravity, hands-based locomotion.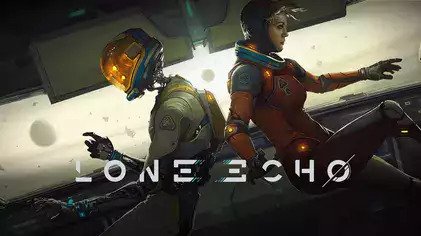 Echo Arena and Lone Echo were released in 2017, and I've been a fan all along. I've been playing Echo VR since it was in beta stages on the Oculus Rift. Later, they developed Echo Combat as an affordable addition to the lineup—another multiplayer Echo VR game, but with guns.
RAD has recently made Echo Arena available on the wireless, standalone Oculus Quest headset. The release provides cross-play between Oculus Rift and Oculus Quest users, and expands the user base. (More players=faster matchmaking.)
Lone Echo 2 was due for release in 2019, but was delayed, and is preparing to release this year. It looks like it's going to be great.
As with their acquisition of Beat Games, Facebook is keeping all team members from RAD on board. Development by RAD will continue in their Irvine, California offices, but with the added support and resources of Facebook and the Oculus team.
I have slight concerns about Facebook/Oculus attempting to monetize the free Echo VR game in the road ahead, but this seems somewhat unlikely to me. The potential marketing use of a free addictive game is too good to give up, luring more players in to buy Oculus Quest and Rift headsets to compete with their friends as the already popular game's fan-base grows. They'll still be collecting revenue from Lone Echo and its scheduled sequel, as well as Echo Combat.
See you in the Arena!