Release notes
After Beat Games was acquired by Facebook's Oculus Studios , Beat Saber puts out a game changing update with version 1.6.0.
Oculus Rift and Quest players can now spin around a full 360 degrees, and saber blocks coming from all directions.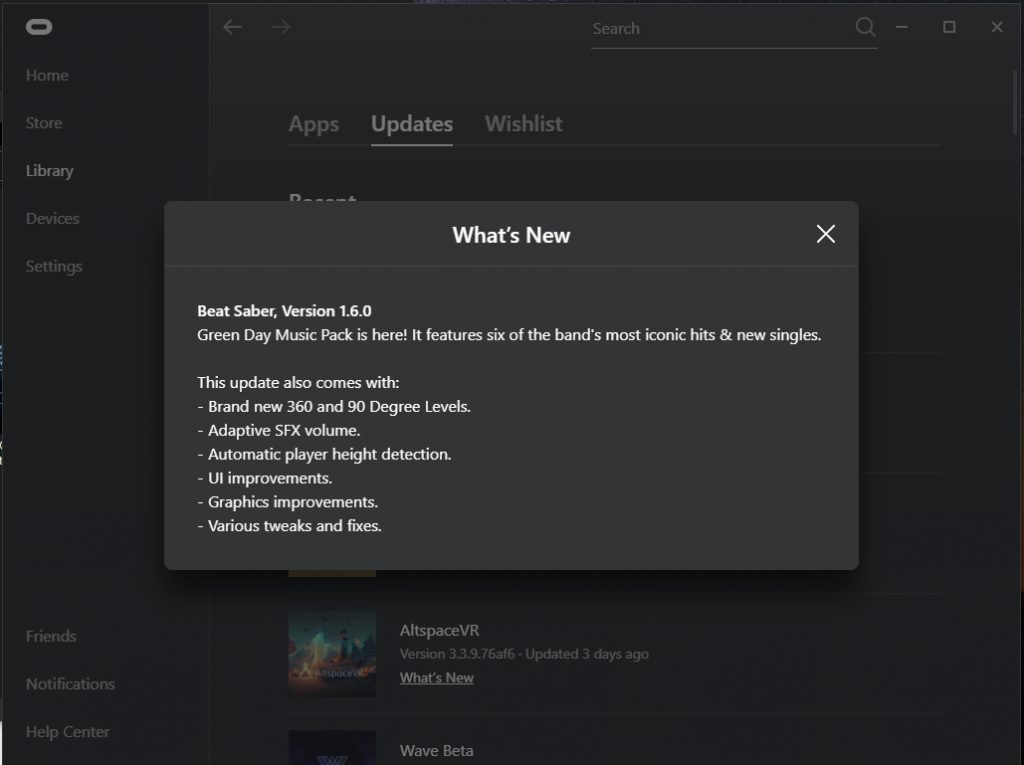 Beat Saber, Version 1.6.0
Green Day Music Pack is here! It features six of the band's most iconic hits & new singles.

This update also comes with:
– Brand new 360 and 90 Degree Levels.
– Adaptive SFX volume.
– Automatic player height detection.
– UI improvements.
– Graphics improvements.
– Various tweaks and fixes.
The new Green Day 6 pack of songs are $1.99 each or all of them for $8.99 conveniently in an in-app purchase.
In the update there are 25 songs available for 360 degree play. Some are available for individual purchase, or included in a previously released song pack.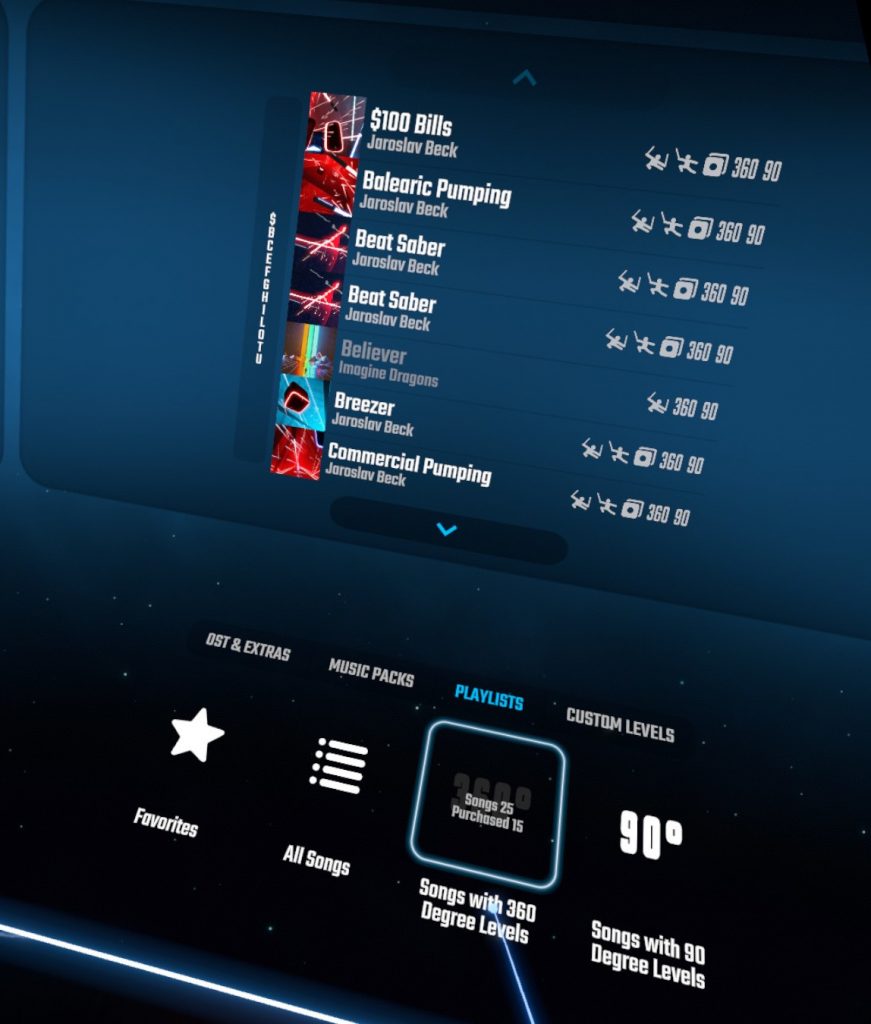 360 First impressions
Weeeeeeee!
Normal levels were too easy on my first few plays, but Hard levels were actually hard. It's nice to have a new challenge, and it's going to take some practice before I can play hard/expert levels again. 360 play really shows off what VR is capable of and makes use of all the space around you.
I don't have all the song packs—yet. My GF wants to play some Imagine Dragons.
I need to work on my cable management
Spinning in circles swinging your arms with a heavy cord hanging from your head is its own kind of challenge. A lot of enthusiasts use ceiling mounted retractable clips to hold the cable above the play space. This takes extra weight off the head and neck, while also keeping you from getting tangled up.
There are actually some pretty good VR cable management options available on Amazon. I've also discovered a few reddit posts from people who wanted to find cable management options available to purchase locally, and have good results with a few cheap retractable dog leashes or badge clips.
Mods and Custom Songs
Mods and custom songs are still playable. After every Beat Saber update, some mods may be broken and take time to be patched to work with the new version.
Run Beat Saber once after installing, then run Mod Assistant or update mods manually.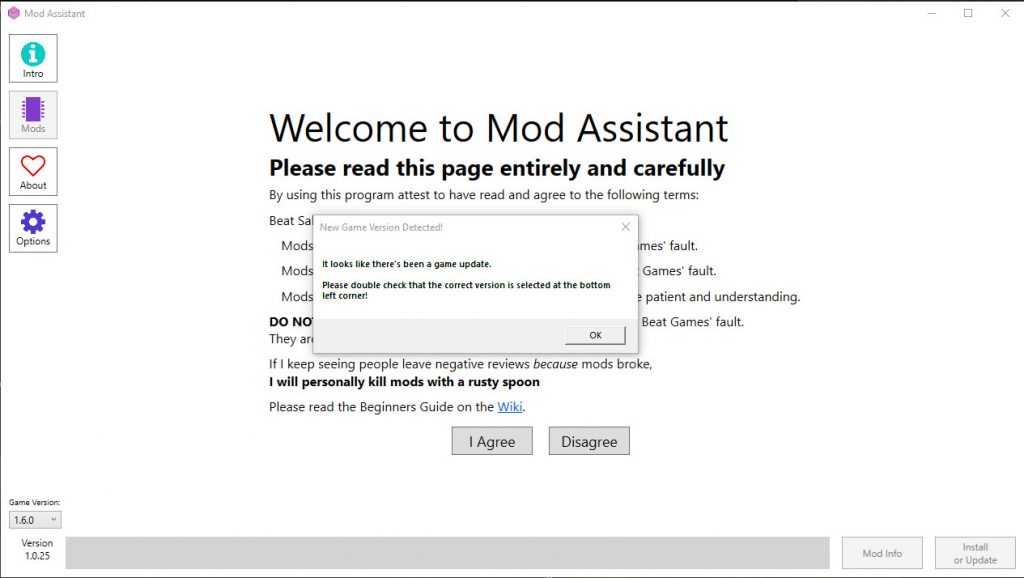 Read more about Installing Mods and Playing Custom Songs in Beat Saber.