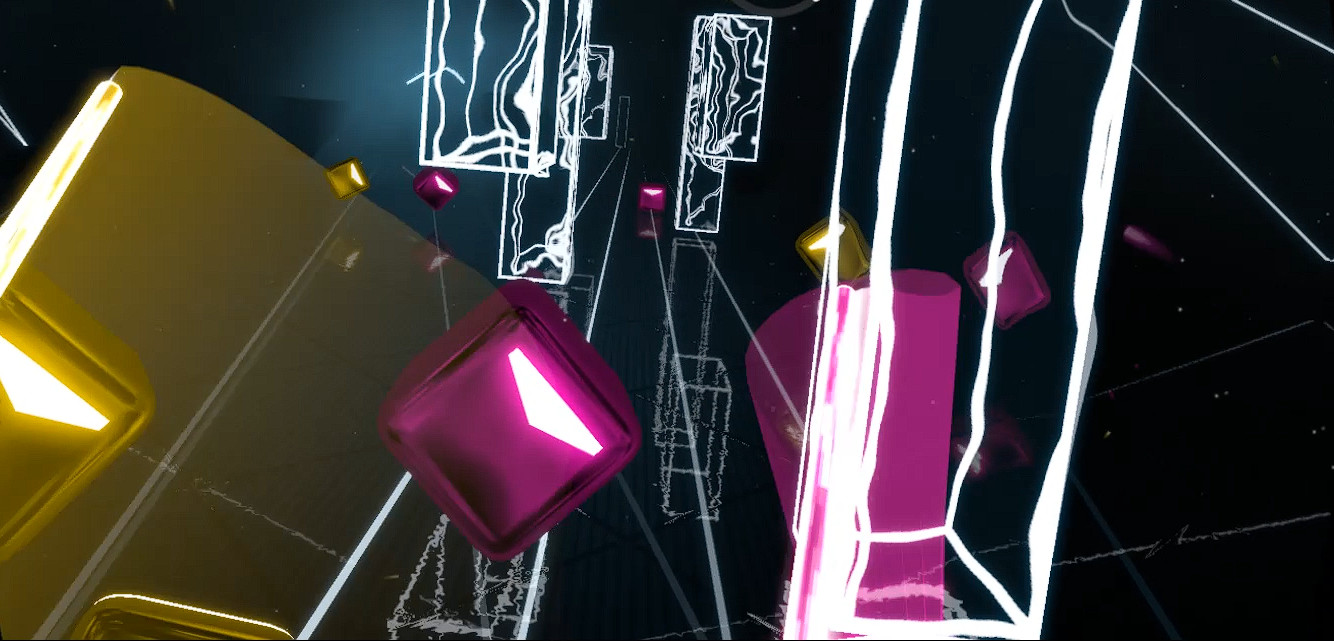 Release notes
After Beat Games was acquired by Facebook's Oculus Studios , Beat Saber puts out a game changing update with version 1.6.0.
Oculus Rift and Quest players can now spin around a full 360 degrees, and saber blocks coming from all directions.
Beat Saber, Version 1.6.0
Green Day Music Pack is here! It features six of the band's most iconic hits & new singles.

This update also comes with:
– Brand new 360 and 90 Degree Levels.
– Adaptive SFX volume.
– Automatic player height detection.
– UI improvements.
– Graphics improvements.
– Various tweaks and fixes.
Continue reading "Beat Saber Update Adds 360 Degree Play and New Songs" →