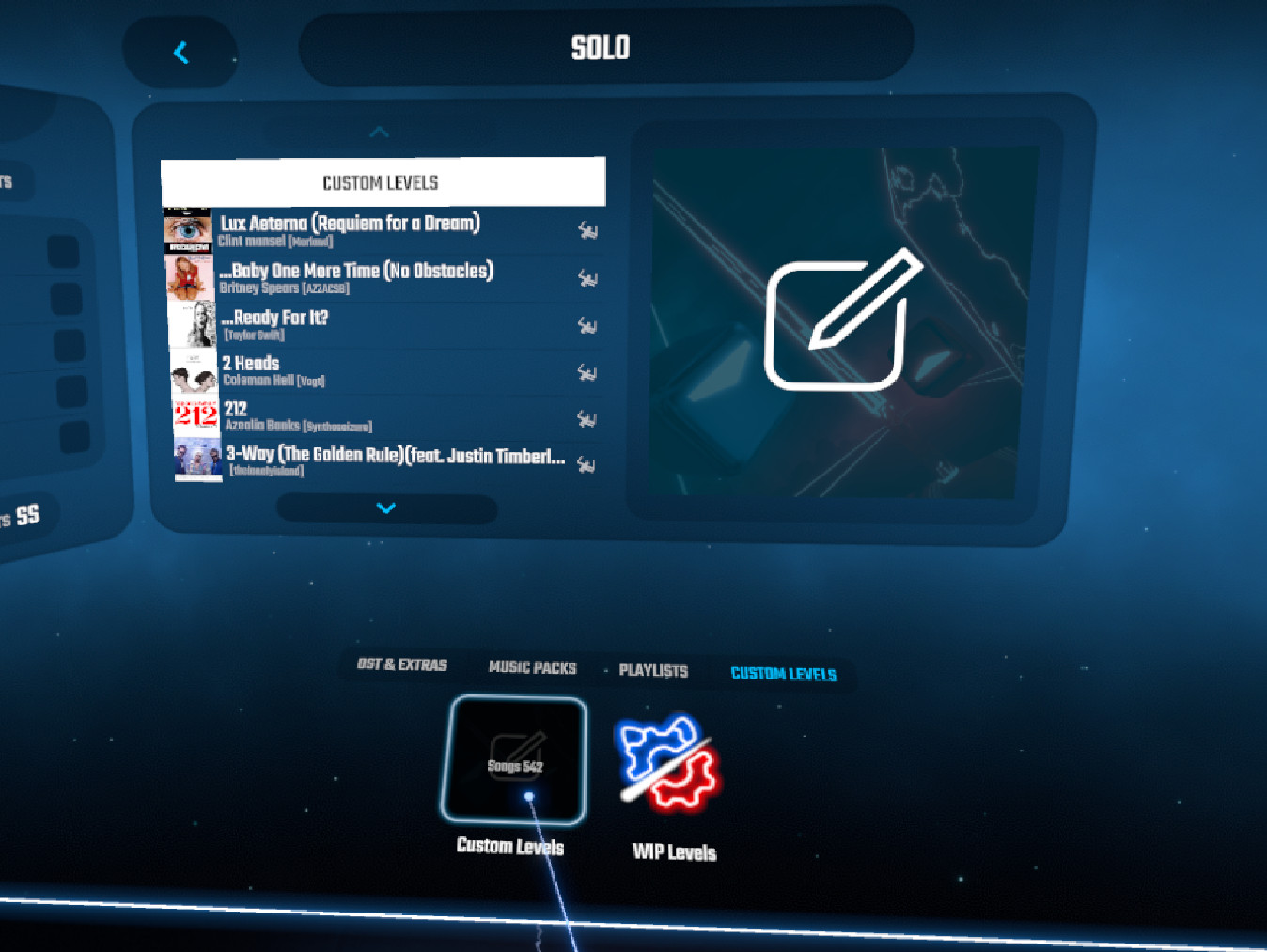 Whether you're new to modding Beat Saber, or you just need to update your mods for the latest version of Beat Saber, these instructions will show you how to add mods and custom songs in Beat Saber—you'll be swinging your arms and chopping blocks to your favorite beats in no time.
Notes:
This guide is for PC version of Beat Saber. For Oculus Quest read How to Play Beat Saber Custom Songs on Oculus Quest
Before using these methods you will need to have already installed and launched Beat Saber at least once, so that it will create some necessary files and sub-directories.
Continue reading "How to Play Custom Songs in Beat Saber (Updated)" →