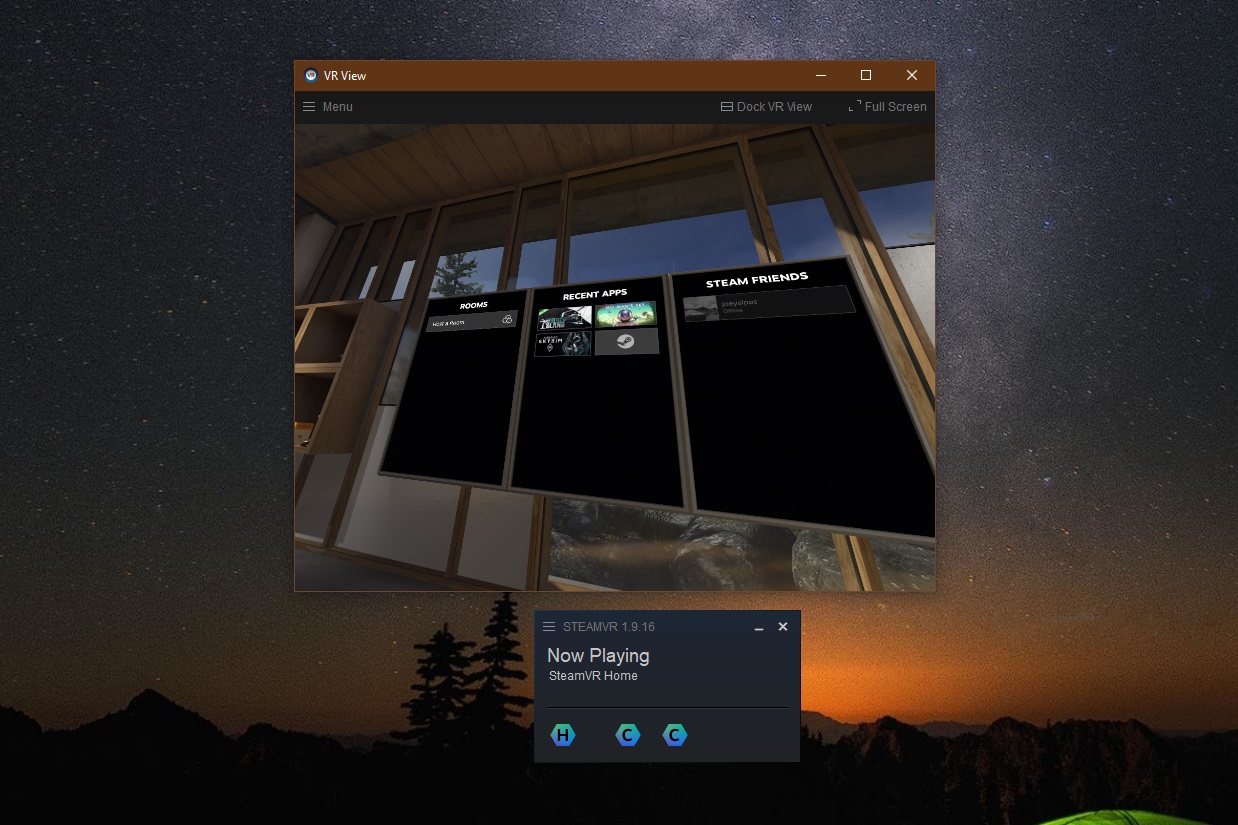 Steam VR Games on Oculus Quest
Want to play Steam VR games like Skyrim, No Man's Sky, and Fallout 4 (FO4VR) on your wireless headset? By unlocking developer mode and enabling side-loading on your Oculus Quest, you can install an application that allows you to do just that.
Air Light VR (ALVR) is a free opensource app that lets you connect your Oculus Quest to your PC wirelessly. It creates a server between an app on the Quest and a desktop application on your PC.
There are other applications which can also get the task done. VRidge: Riftcat is not free, but allows for 5 minute demos to see if it's worth paying for. There's also Virtual Desktop (for Oculus Quest)—I bought the Oculus Rift version a while back, but rarely had reason to use it after Oculus and Steam VR made virtual desktops a feature of their own software. I've tried Riftcat, but found that ALVR had better latency for me, and since it was free it was the easy choice.
A couple of caveats, you'll need to be connected to the same WiFi network that your PC is on to play games, and it is suggested to use a 5ghz connection for best latency. You'll also need to have installed Steam, and Steam VR on your PC, and purchase your games through the steam store. Before you can install ALVR on your Quest you will need to enable developer mode and install SideQuest. After you've done that, go ahead with the rest of this post for a step-by-step rundown of how to set it up.
Continue reading "How to Play Steam VR Games Wirelessly on Oculus Quest" →