Tired of missing text messages and other important Notifications from the real world while you're in virtual worlds?
NotifiVR from developer Benjamin Schulte is a free app that lets you link up notifications from your Android phone with your Oculus Quest. I'm really excited to use it. I'm tired of missing texts from my GF asking about dinner plans and such, but you can use it to see notification from most (all?) android apps.
Installation is really easy and works with phones running Android 6 or newer.
Note: this app simply lets you see notifications—You won't be able to open the Android apps or reply to texts in VR, but it's still damned useful to be in the know when notifications start going off.
There are two parts to install
Sideload the NotifiVR on your Quest with SideQuest
If you aren't already familiar with SideQuest, it's a really useful tool. It allows you to browse for games and experiences that are not available on the Oculus store, and install games and apps via ADB sideloading. You're going to need to use it to install NotifiVR on your Quest, so you might be interested in this guide I wrote for getting it set up: Oculus Quest: Enabling Developer Mode and using SideQuest.
This part is basically the receiver. You'll need to install it and open it from the "Unknown Sources" part of the apps menu in your Oculus Quest. Get it here: https://sidequestvr.com/app/1442/notifivr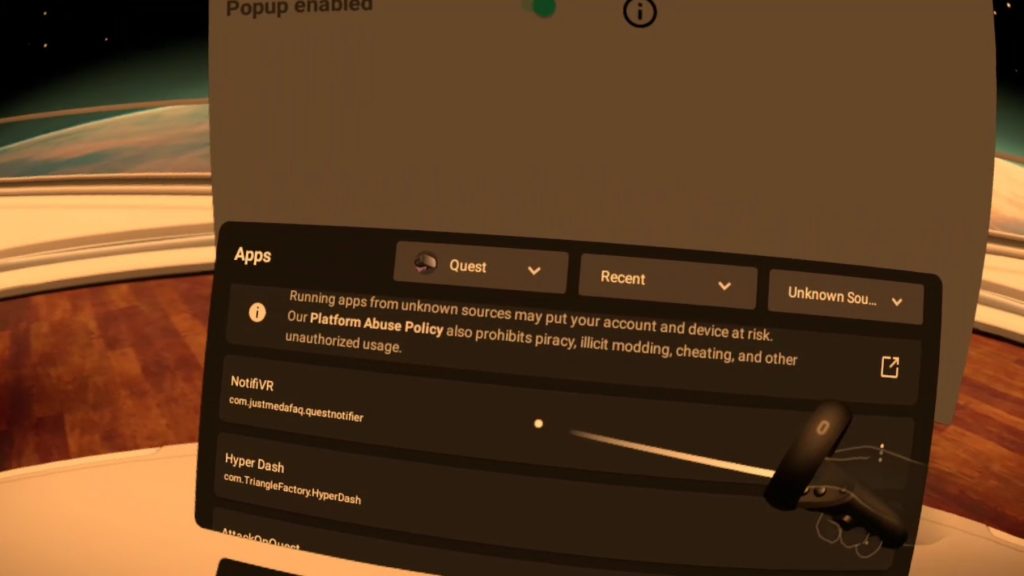 When you open NotifiVR on your Quest there's just a basic screen with two settings. You can set notification time to Short or Long, and you can enable the popup.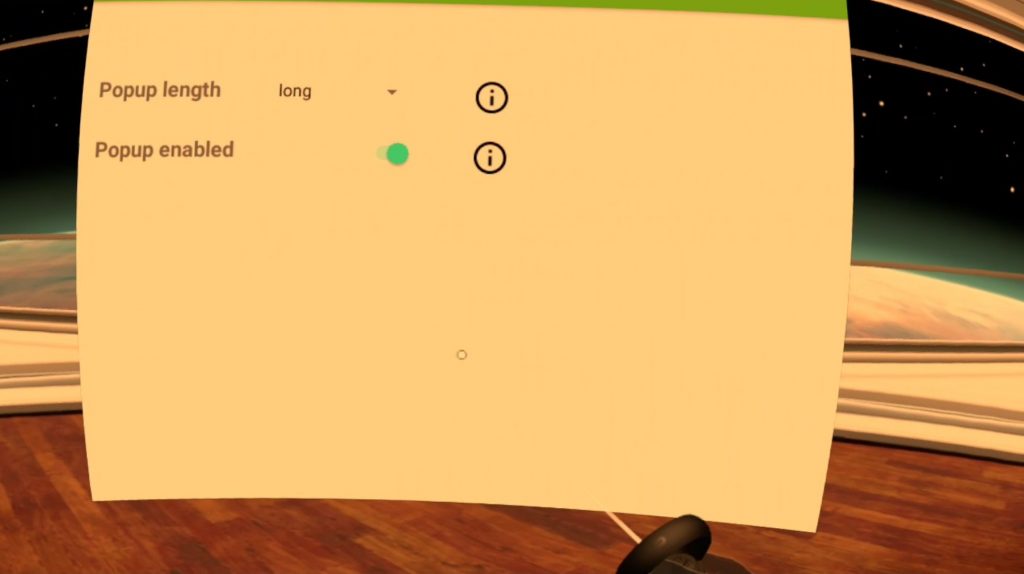 Get the app for your Android phone
Get the NotifiVR app from the Google Play store: https://play.google.com/store/apps/details?id=jmdf.notifivr
When you open the app the first time it will let you know it needs permission to access notifications. Give it the permission.
Using NotifiVR is as simple as making sure your Android phone and Oculus Quest are on the same wireless network, then open the app on your phone and press the large black "O" with the WiFi icon to begin pairing.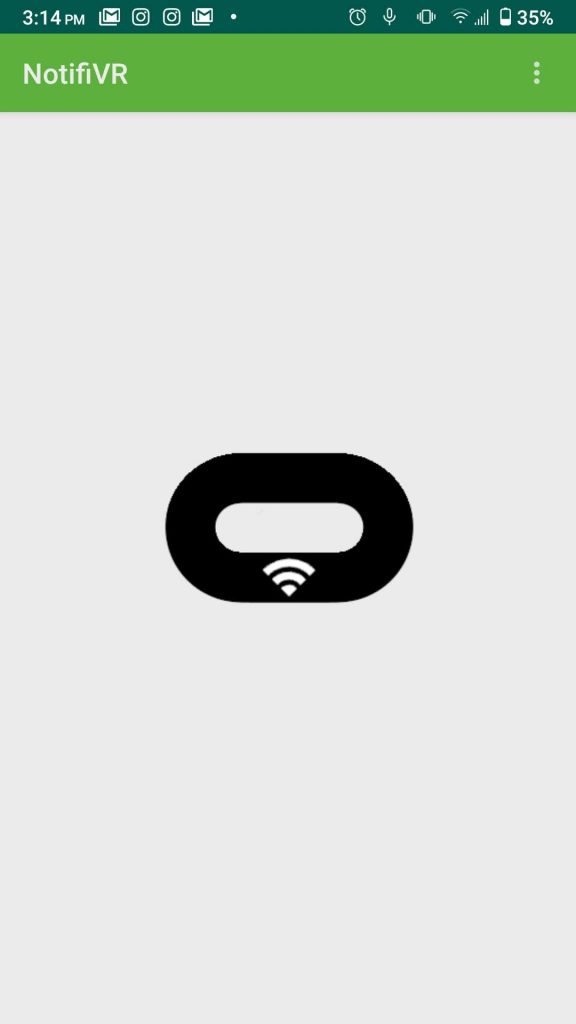 The "O" turns green, and you'll see a message that you're connected.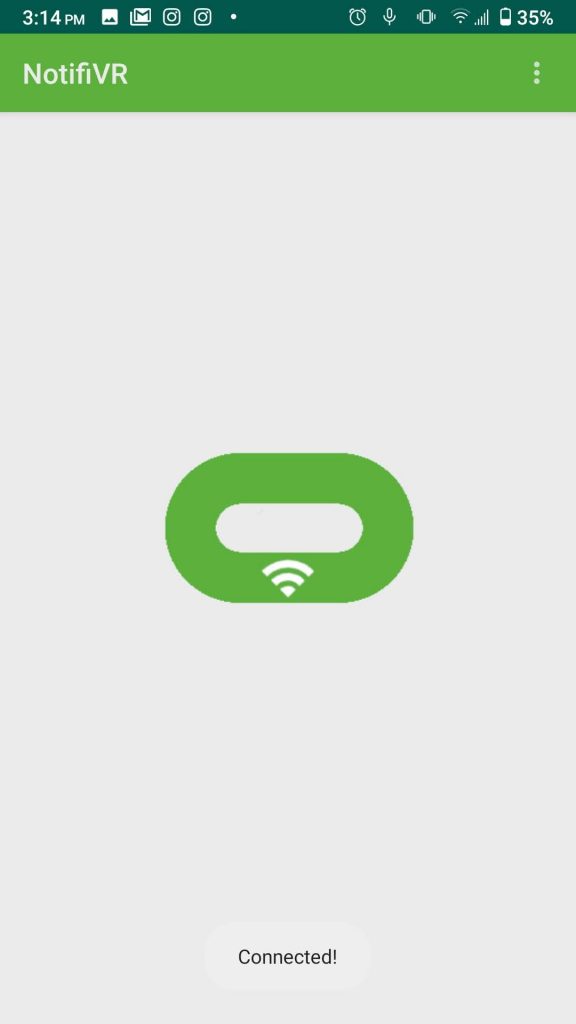 You'll also see a notification that you've connected in your headset.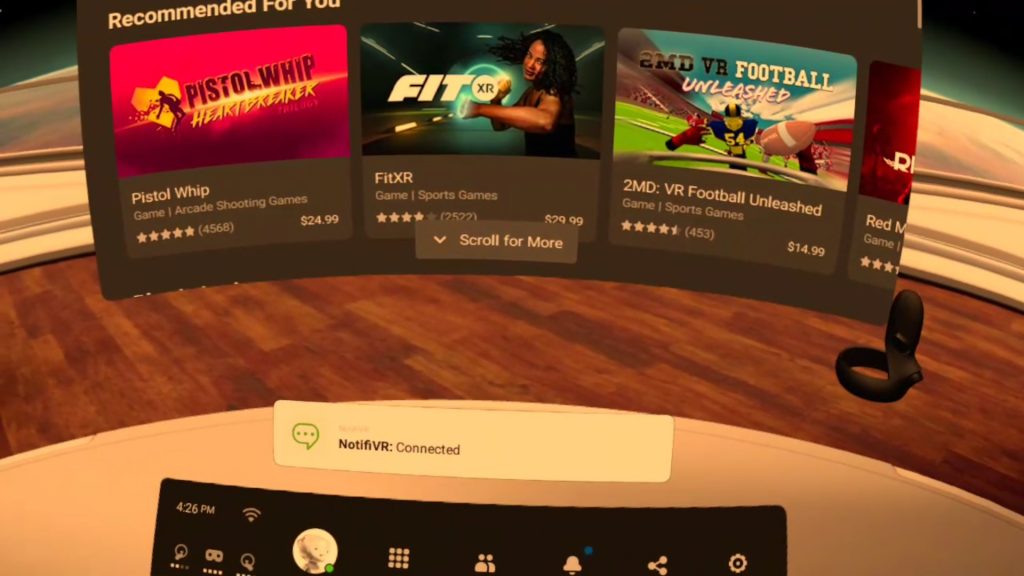 Choose which apps you see notifications from by toggling them in the Whitelist via settings in the app on your mobile phone.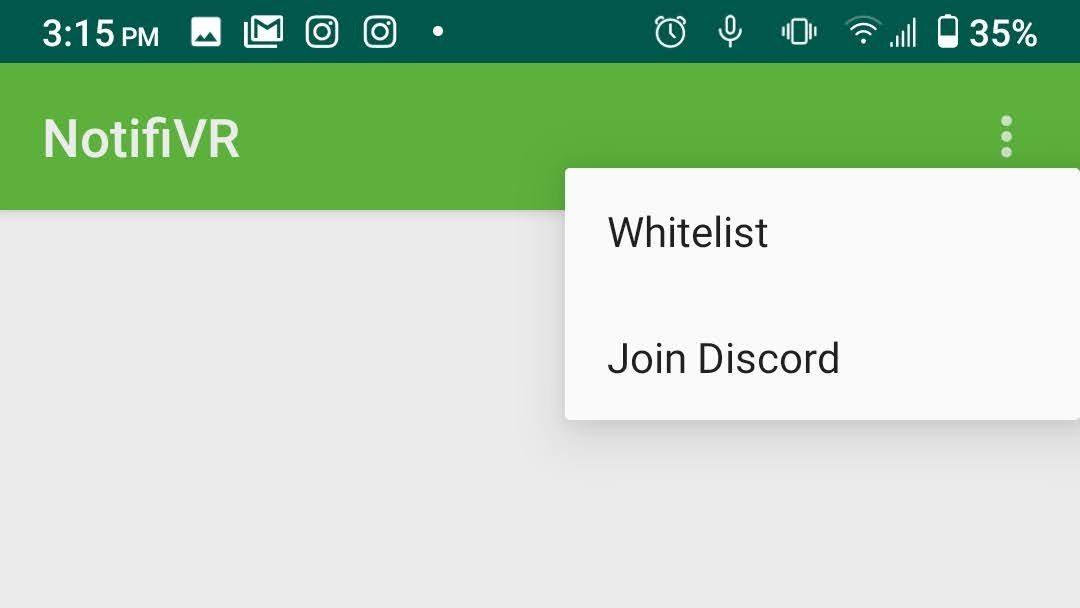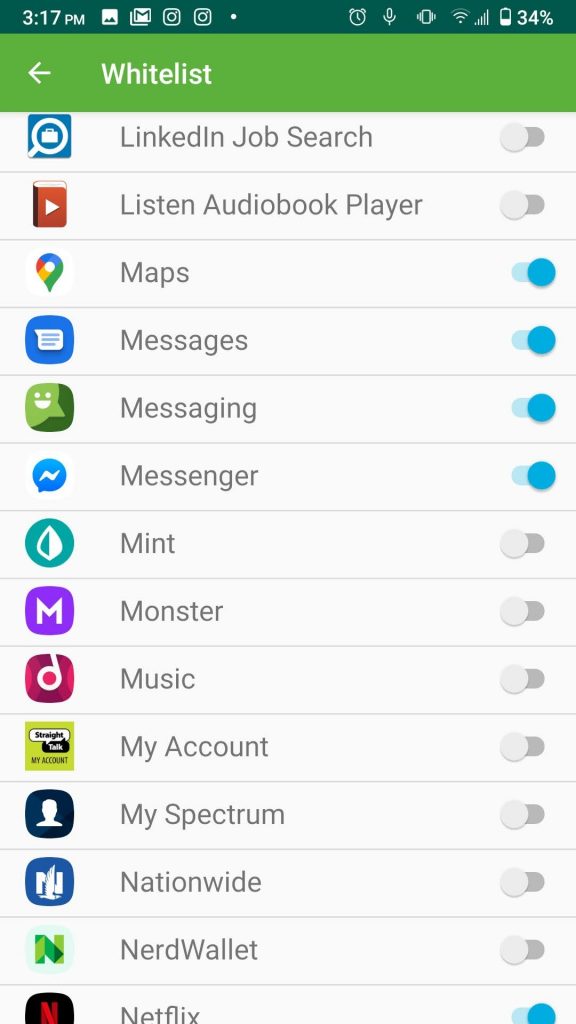 Missed a notification because you were too focused on the game? No problem. Go see all the notifications in the device notifications tab.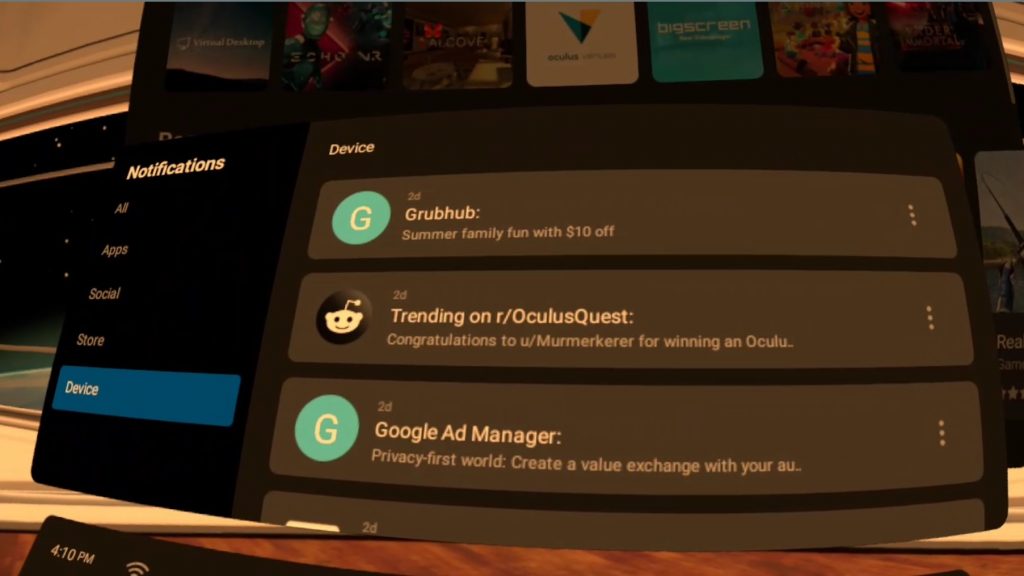 Will you be giving NotifiVR a try? Was installation easy enough? Please, leave a comment, or like and share this page.